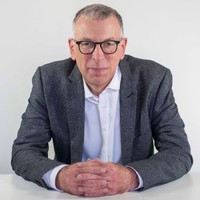 Address
ASSAR LLOX ARCHITECTSLodewijk Mortelmansstraat 92610 - WILRIJK (BE)
The bureau is currently structured around 21 partners supervising a team of over 148 people and managed by a management committee, supporting the CEO, Renaud Chevalier.
Located in Brussels, Liège, Antwerp, Luxembourg, and Paris, it main mission is to provide a quality service with a very high level of technical expertise, having constantly in mind the imperative of combining human, environmental, functional, and aesthetic aspects in its projects. This pursuit of excellence is expressed in reliability, the complementarity of specialist teams, and the mastery of advanced technologies; three characteristics that embody the DNA of the bureau.
This pursuit of excellence has been recognised many times by national and international awards, such as the Mipim Awards, the Fiabci prize, the Règles d'Or de l'urbanime, the RICS Awards, the "Belgian Environment & Energy Award" and the "European Steel Design Award, Luxembourg".
Having always understood the importance of acquiring additional expertise, ASSAR ARCHITECTS has developed around multidisciplinary teams, thus capable of providing its clients with a vast pool of expertise in a range of fields, such as architecture, planning, interior design, landscape design, feasibility studies, the co-ordination of design studies, and co-ordination of health and safety.
The control and management of more complex projects takes place through a close collaboration with a network of specialist design offices and consultants. ASSAR ARCHITECTS is committed to positioning itself as a full service partner in the process of the design, development, and implementation of projects, at the service of its clients.